Story Machine Documentation
Story Machine is a general-purpose 2D game engine and visual editor. It aims to fill the space left by Flash, Macromedia Director, and HyperCard: a simple, visual, and direct way to build interactive games and narratives without complex programming. Story Machine is easy to learn, and can scale from beginners to game development professionals. Games built in Story Machine can be deployed to MacOS, Windows, the web, and soon, mobile phones and game consoles.
This is a high-level manual for Story Machine. If you know your way around game engines, check out the Quick Start page to get started. The Concepts page outlines all of the major systems in Story Machine. And to the right, you'll find comprehensive documentation of major features, the Action system for logic scripting, and important reference documentation.
Note that, like Story Machine itself, this manual is a work-in-progress.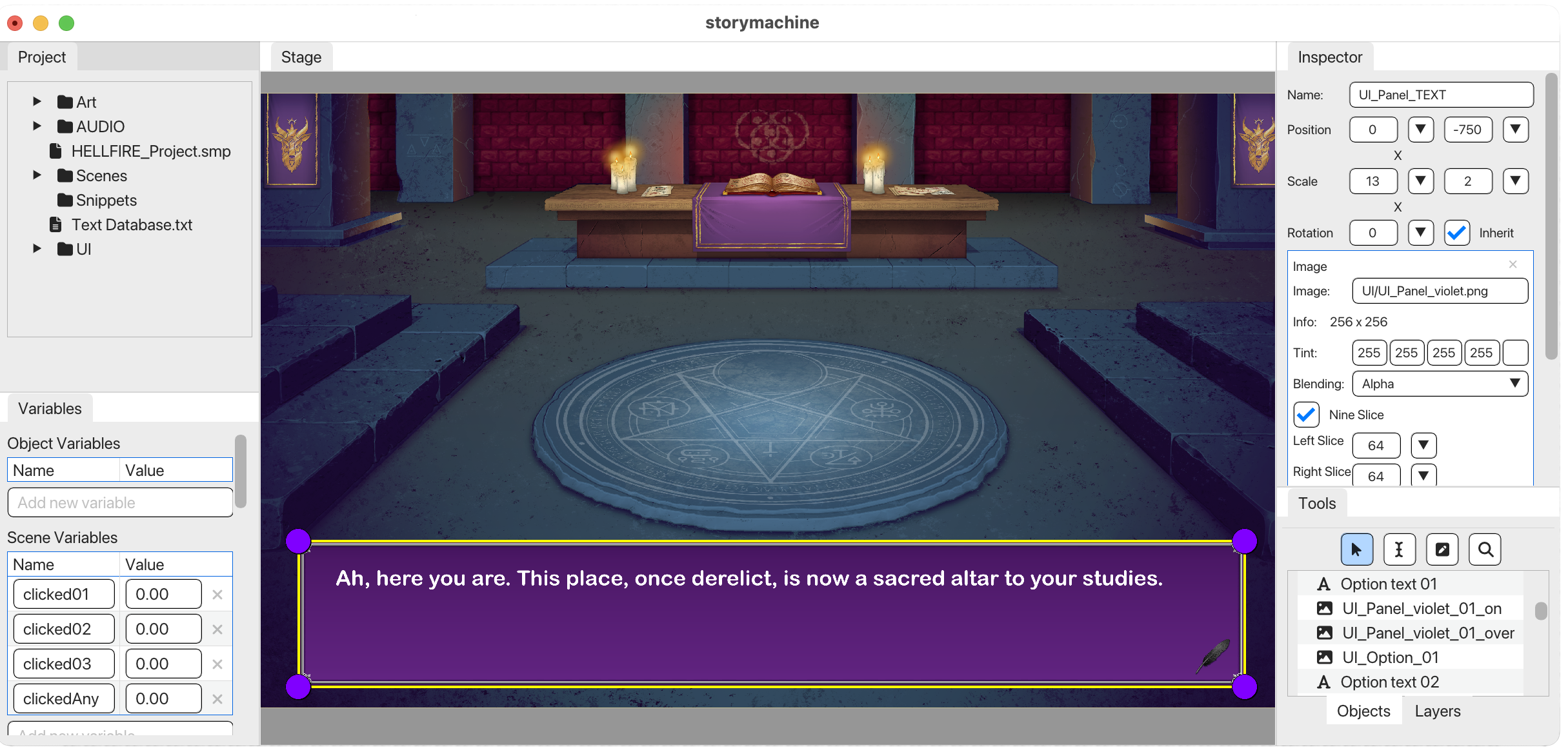 Preview
Story Machine still in the early stages of development. We're offering this documentation as an early preview, and expect many things to change.